General Hospital news says that Billy Miller's final message to his fans has been revealed. The actor, who was best known for his role as Drew Cain on the hit ABC soap, died on Friday. The cause of his death has not been revealed. However, TMZ reports that the actor did battle with manic depression. Here's what you need to know.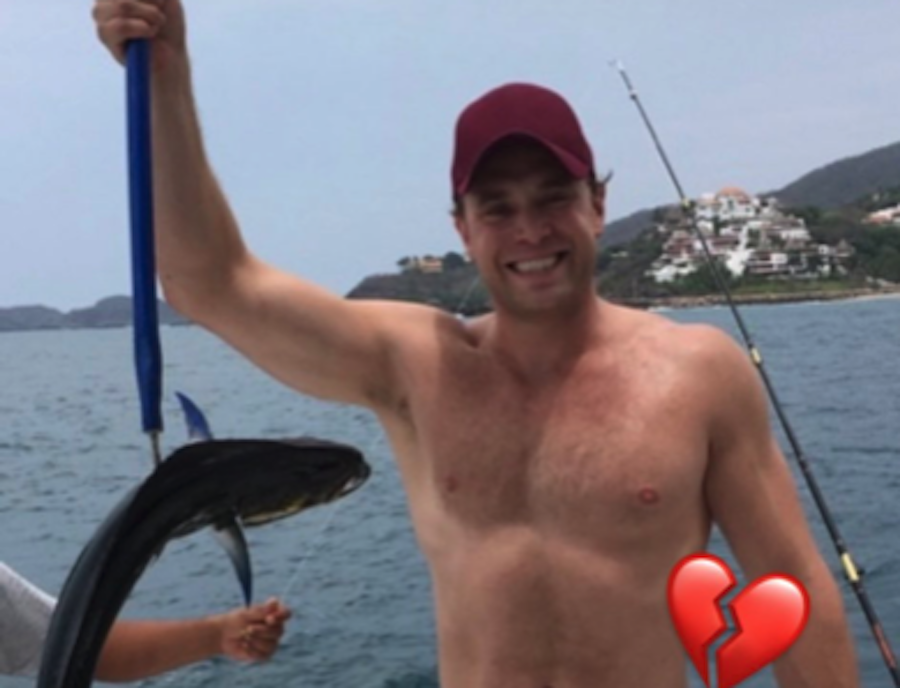 General Hospital News: Billy Miller's Final Message To Fans Revealed
Back in 2019, Billy Miller shared one of his last messages to his fans. In a video that he posted on Twitter at the time, he said, "Hello friends, With a slight air of sadness, it is time to ponder what 'Goodbye' means. However, instead of dwelling on what is gone and sure to be missed, there is another way.
Maybe our goodbye is really a remembrance of love felt, an appreciation for lives shared, and the lifelong reminisces that come from embraces given and received. Maybe our goodbye is an earnest hope for the brightest path forward for us all. Maybe our goodbye is honoring growth and lessons learned. Now, instead of sadness, I am filled with gratitude for all your support, encouragement, and every emotion shared."
General Hospital News: The Soap World Is In Mourning
The actor continued, "I cherish the journey we have taken together. Thank you for allowing me into your homes and lives. With every ounce of myself, I thank you for being you. I would be remiss in this crazy, unpredictable world we all love so much if I did not hold out the possibility that maybe our GOODBYE is really….. UNTIL NEXT TIME. All My Love."
Many of Billy's General Hospital co-stars have already shared their condolences on social media as well. Nancy Lee Grahn has said, "So very sorry to hear this very sad  and unexpected news.  I would like very much for my beloved General Hospital to have no more of it. #RIPBillyMiller."
gen
The Young and the Restless star Eileen Davidson also wrote, "I'm so sad to hear of Billy Miller's passing. His infectious charm and warmth left lasting impressions on all of us who were lucky enough to have him in our lives. I'm gonna miss that mischievous smile. Love you Billy."
In the meantime, let us know what you think by leaving us a line with your thoughts in our comments section below. General Hospital airs weekdays on the ABC network. Check your local listings for times.
Fans Show Their Support Of Billy Miller
Social media has provided a platform for colleagues, friends, and fans to show their support and sadness around the news of Billy Miller's passing. Posts have flooded on Facebook, X (formerly known as Twitter), Instagram, and Tik Tok.
One fan on X, @chris_attaway, posted the very first clip of Billy Miller as Drew Cain, (then thought to be Jason Morgan). Another X follower, @MiaDiCarlo_31 posted an early happy birthday message to the actor, with a video montage of Billy within various scenes during his soap opera career.
She notes that "he was loved and extremely talented". These are just two examples of the many that have flooded newsfeeds.
Some co-stars who have already paid tributed to Billy Miller include actress and Y&R colleague Kate Linder (Ester Valentine), GH's Kathleen Gati (Liesl Obrecht), GH's Risa Dorken (Amy Driscoll), and GH's Jon Lindstrom (Ryan Chamberlain & Kevin Collins) – just to name a few.
Billy Miller's Daytime Legacy
Billy started his soap career landing the role of Richie Novak on All My Children (AMC), in 2007. By the time 2008 hit, he jumped shipped to the Y&R, playing the cute and charming Billy Abbott.
Miller dived into the role of Jason Morgan, which eventually evolved into Drew Cain in 2014, exiting the show in 2019. He also had roles in prime-time shows like Suits, CIS, and Truth Be Told.
Miller was recognized by his soap peers in 2010, 2013, and 2014 by winning Daytime Emmys for his role on the Y&R and also received nominations for his character on GH.
Be sure to catch up with everything on GH right now. Come back here often for General Hospital spoilers, news and updates.