Bold and the Beautiful
The Bold and the Beautiful Spoilers: Michael Corbett Returns – Judge Evan Scott's Twisted Connection Changes Sheila's Fate
The Bold and the Beautiful (B&B) spoilers tease that Michael Corbett returns as Judge Evan Scott during the week of September 25. This time, we won't see the judge in the chambers. Instead, the B&B viewers will get to know him personally and learn about his connection to a surprising character.
Corbett reveals that the audience will learn the judge's back story and learn that he's known an established character for a long time. They will have a meeting that will stun the B&B fans.
Considering Judge Scott dismissed Sheila Carter's (Kimberlin Brown) murder charges, his return is likely tied to her storyline. The judge said he had no choice but to release Ms. Carter after the FBI obtained the surveillance videos illegally.
It's unlikely Bill Spencer (Don Diamont) is the connection to Judge Evans. He wanted Sheila to go down for murder. Otherwise, why would he and Ridge Forrester (Thorsten Kaye) spend months trying to trap her into a confession?
It's possible that Deacon Sharpe (Sean Kanan) could know the judge. However, why would he put himself out there for Sheila?
If Hope Logan (Annika Noelle) discovered his connection to Sheila, she would oust him from her and his grandchildren's lives. It would be a stupid move, one that Deacon wouldn't risk.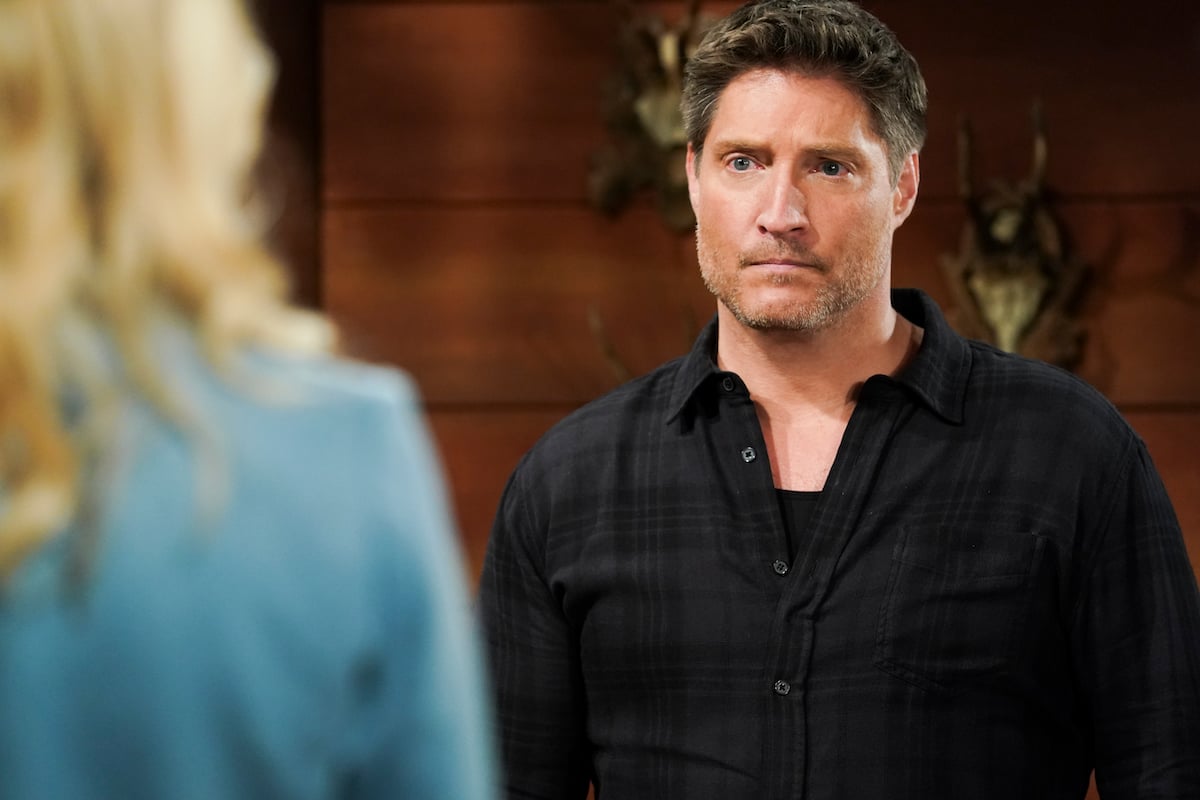 The next suspect could be Sheila. The judge could have a connection to Sheila from the past. She has been around for a long time. But he didn't appear to know her history in his chambers when he dismissed her charges.
The most likely connection is Jack Finnegan (Ted King). Perhaps he met him years ago, or they knew each other socially. The Bold and the Beautiful spoilers say that Evan's connection contacts him to meet at the restaurant.
They discuss an important matter. It's likely about Sheila asking him for help.
The judge's hands may be tied regarding Sheila's murder case, but he could offer insight on another way to eliminate Sheila from John 'Finn' Finnegan's (Tanner Novlan) life.
The Bold and the Beautiful spoilers say Judge Evan Scott will return during the week of September 25. We will find out his back story and the details about his twisted connection.
B&B fans, who do you think is Judge Evan Scott's connection? Do you think the judge will help Finn bring Sheila down?
Stick with CDL for more sizzling The Bold and the Beautiful (B&B) spoilers, news, and casting updates!