Bold and the Beautiful
The Bold and the Beautiful Update: Monday, November 6 – Steffy Gives Sheila a Black Eye – Eric's Amazing Gift
The Bold and the Beautiful (B&B) spoilers update for Monday, November 6, reveals that Ridge Forrester (Thorsten Kaye) will give Eric Forrester (John McCook) another amazing gift. Ridge already lied about the competition outcome to give Eric a much-needed victory, but now Ridge is about to show some respect by placing all Eric's old awards around the office.
Since Eric wants to reclaim that office in his final months, Ridge certainly doesn't want to deny his father of that last wish.
Of course, fans have also heard Eric rant repeatedly about the stapler that seemingly got thrown out. For Eric, it was a huge snub since he felt like that discarded stapler for so long.
However, everything is changing now that Ridge knows Eric is fading fast. Luna Nozawa (Lisa Yamada) managed to track that stapler down in the storage room, so Eric will be pleased to know it wasn't tossed away after all.
Ridge will happily hand it over and assure Eric that he deserves to take his rightful place at that desk again.
Later, Ridge will meet up with RJ Forrester (Joshua Hoffman), Brooke Logan (Katherine Kelly Lang) and Donna Logan (Jennifer Gareis).
Since Eric doesn't want pity and has pushed for his illness to be kept under wraps, Ridge will get everyone to promise they won't say anything about him learning the truth.
It would break Eric's heart if he knew Ridge was doing all this because of his looming grim fate.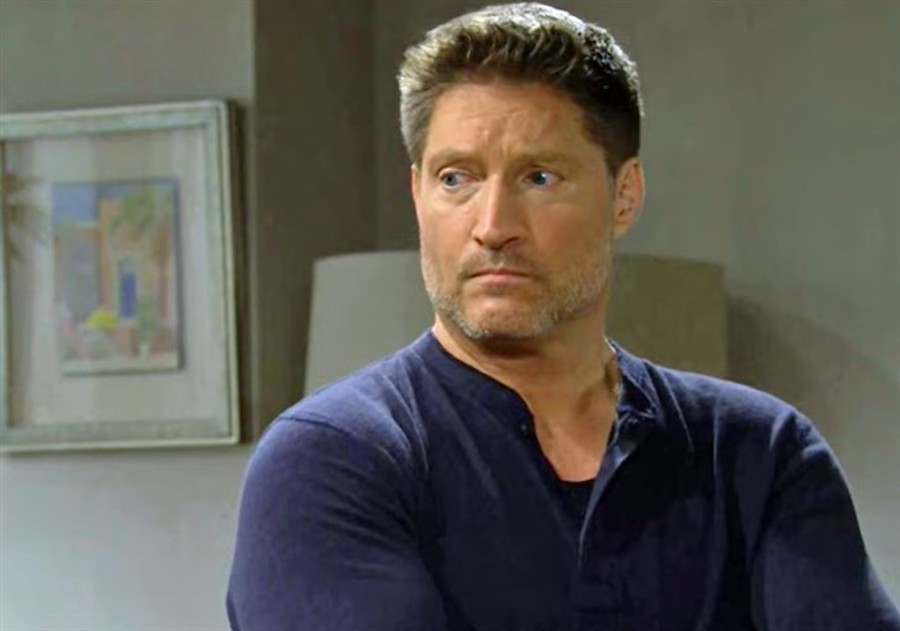 Eric needs things to be as normal for as long as possible, so Ridge will be relieved over RJ, Brooke and Donna staying tight-lipped about his knowledge.
Although Ridge will try to make all Eric's dreams come true ahead of his expiration date, he won't give up on the idea a miracle.
Ridge will want more info on Eric's condition since he'll hope to reach out to some other specialists.
At Deacon Sharpe (Sean Kanan) and Sheila Carter's (Kimberlin Brown) apartment, Steffy Forrester (Jacqueline MacInnes Wood) will continue to berate and threaten her adversary.
John "Finn" Finnegan (Tanner Novlan) will back Steffy up as she once again warns Sheila that she's not going to destroy her family or send her running from Los Angeles anymore.
B&B fans know Steffy physically pushed Sheila as Friday's episode wrapped up, and she will give her a knock down punch and a black eye on Monday's exciting show.
Deacon will play referee, so he could potentially urge Steffy and Finn to leave before this showdown really goes off the rails!
Nevertheless, Sheila will no doubt talk about turning her life around as she keeps hoping for true acceptance.
Steffy and Finn will take an even firmer stance against Sheila instead, so she'll get updates on some disappointing news for now.
The drama this week packs a punch! 👊 #BoldandBeautiful is new this week on @CBS. Watch the latest episodes on @paramountplus. pic.twitter.com/cUDehprwV7

— Bold & The Beautiful (@BandB_CBS) November 5, 2023
The Bold and the Beautiful spoilers say Steffy will plot revenge and go after Sheila in the coming weeks, so stay tuned!
CDL's where you want to be for sizzling Bold and the Beautiful spoilers, updates and news, so make us your one-stop B&B source.