Sister Wives
'Sister Wives' Kody & Robyn Brown Expensive Assets Revealed?
Are the expensive assets of Sister Wives couple Kody and Robyn Brown finally being revealed? The family always preached that they did not have the money to pay off Coyote Pass. Recently, Kody Brown's former second wife, Janelle Brown disputed this claim. Additionally, Kody always has lavish cars while Robyn is indulging in her shopping addiction. So, does the couple have more than they let on? Read on for more details.
Sister Wives Kody & Robyn Brown Expensive Assets Revealed?
Kody Brown constantly points out that he has a nice home with Robyn Brown and their five children. It did not hurt that his other wives, who have since left, helped get that home. At the time, Robyn was renting in Flagstaff but needed a secure place.
Kody pulled the trigger and said that they needed to buy though she wanted to keep renting. First wife, Meri Brown was renting as was Janelle yet Christine had purchased her home. Though she used family money for the down payment, she made the mortgage payments on her own every month.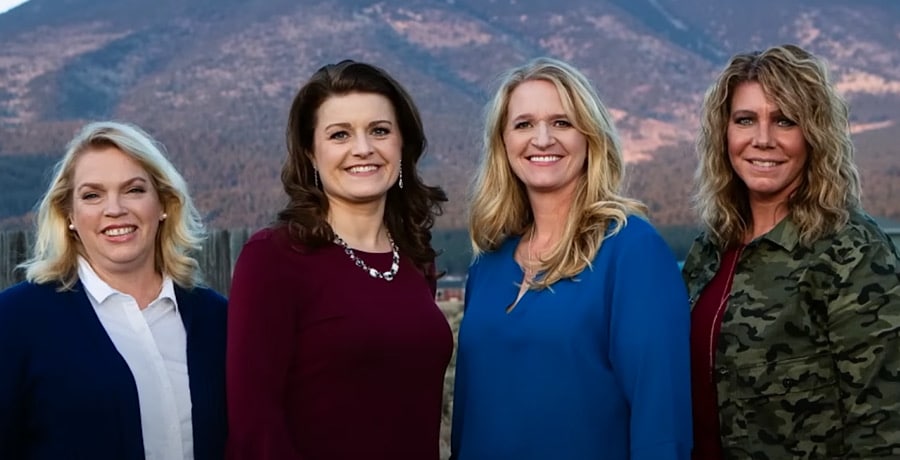 Robyn Brown's home is massive, much more than any of them need but it has kept Kody in the house and happy. Yet, aside from the home and Kody's luxury sports cars, does the couple have some pricey assets? According to a Reddit thread, it appears that they do. Apparently, Robyn's artwork collection alone is worth around 20K, all from a Russian artist. A screenshot of the kids looking at the art in one room of the house was shared. Lastly, that was followed by more pics of the actual art and their price tags.
Fans immediately reacted to this lavish yet clearly unnecessary purchase. "It's like Thomas Kinkade does surrealism," one noted. Another added: "Or something you'd buy at an art sale in a hotel ballroom out by the airport." It was clear that this art was a huge waste of money and did not appeal to the Redditors. Finally, one added: "You're being generous lol. I thought they all looked like the "paintings" you would see from the guy who parked his van on the side of the road to sell Elvis paintings."
Total Waste
All jokes aside, Redditors were appalled that this is what Kody and Robyn Brown chose to spend their funds on. More so, since the family almost lost Coyote Pass until it was saved this year. "All jokes aside, the fact that money Is concealed as art is infuriating. I'm angry for the other wives. How else has Kody hidden money in plain sight from the other wives??? No wonder Robin does not allow filming at her house….. I hope the other wives discover this post," one pointed out.
Are you shocked that the couple's money is tied up in art yet they nearly lost Coyote Pass? Let us know in the comments below and watch Sister Wives Sundays on TLC.